Tell Us Your Story!
If you're a previous Bloomfield Educational Foundation scholarship winner, please let us know how you are furthering your education or career.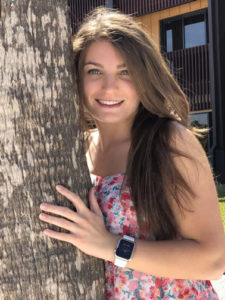 Alexandria Russomanno '14
2014 BEF Leroy Straight and Dorothy Jewkes Straight Scholarship Recipient
Alexandria began her post high school educational career at Rutgers University, where she enrolled in the Rutgers Business School, and majored in Accounting and minored in Human Resource Management.
Alexandria considers herself fortunate to have worked as a Finance Intern at Dun & Bradstreet in the Corporate Controllers Group during the Summer of 2017. She is also very grateful to have been selected as the New Jersey Society of CPA's 2017 Scholarship Award Recipient. Currently she is interning with the Walt Disney Company in Orlando, Florida, and this summer she is looking forward to beginning her journey at PwC, PricewaterhouseCoopers, as an intern on the Assurance team-practicing audit.
Alexandria graduated from Rutgers in May, 2018, with 150 credits and hopes to pass the Certified Public Accounting Exam, become a CPA and begin her career at PwC.
"My BEF scholarship really helped to make my education possible and opened so many doors for me," Alexandria said. "I am so grateful for the BEF scholarship, founded and made possible by BHS graduate, Candace Straight, that I received four years ago."
As a grateful member of the Bloomfield community, one of her favorite things was working as a camp counselor for two-and-a-half years with the Bloomfield Recreation Center during her college career. She states enthusiastically that it helped her to stay connected to her Bloomfield family that she loves so much!