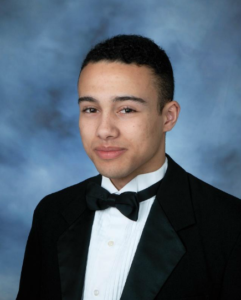 As our high school students compete for college acceptance, one of the things that makes them stand out to college admissions staff is taking Advanced Placement (AP) courses during their high school years. In addition to creating a strong academic resume, AP classes can be applied towards college credit and therefore give students a head start on their college career. However, due to the cost of taking the AP final exam, many of our students either can't afford to enroll in AP courses, or can only afford one.  The other piece to a strong college application is high SAT scores.  For the past fours years, the BEF has funded SAT prep courses for all high school students.  Scores have risen appreciably due to this effort.
The Bloomfield Education Foundation recognized these needs and initiated a program to diminish these financial obstacles to academic achievement by covering the cost of AP course exam final exams and SAT Prep courses. Here are the stories of just three of our students where this initiative had a huge impact.
Daven was accepted Early Action to Massachusetts Institute of Technology (MIT). He plans to major in math and science and pursue a career in nuclear science.
AP Experience
Daven has taken a total of 8 AP classes. "I feel the AP classes helped make my college applications stronger.  Although I had done well in school up until that point, I wanted the challenge.  My friends pushed me in a good way, and I knew colleges look at AP classes.  This is a good environment for me to be with people with similar goals and puts me in with students who have a college mentality.  There is friendly competition that I enjoy and the AP teachers are some of the best."
"Sophomore year I took US History 1 and 2; junior year I took English, Physics; and Calculus BC.  I took 4 AP tests by the end of my junior year.  I got 5s in Physics and Calculus 4s in English History.  This year I am taking English, Chemistry, Computer Science and Statistics.  AP tests with scores of 3 or higher often translate into college credits, so that will help me save on tuition costs as well."
"Not having to pay for the AP tests has been great," said Daven. "Having taken eight in total, it gets expensive.  If the BEF had not been there to help me, I would have wanted to take these classes but would have taken less because the cost is prohibitive."
Advice to fellow students
"For students coming up the ranks, I would definitely say heavily consider taking AP classes.  Think about your strengths and if you think you are up for the challenge then do it."
Additional Interests
Rounding out his high school resume, Daven runs cross-country and plays the cello in the orchestra.  He has played the cello since 5th grade and plans on taking it with him to MIT.
Daven's Mom is a preschool teacher and his Dad works for Port Authority as a police officer.  He also has a younger sister in high school for whom he is "trying to be a good role model."
Eventually, Daven's career goal is to work for the government.  "I feel like in a government environment, you are working with the latest technology and you can serve your country at the same time.  I am leaning toward energy right now."